IMIB Seminars – Invited Speaker

Our collaborator Dr. Josep Julve Gil (Fundació Institut de Recerca de l'Hospital de la Santa Creu i Sant Pau, Barcelona, Spain) giving the seminar titled: "Nicotidamina: ¿Un nuevo suplemento nutricional para la prevención de las enfermedades cardiovasculares?", at IMIB on September 15th, 2022. Nice to meet you in person, Josep!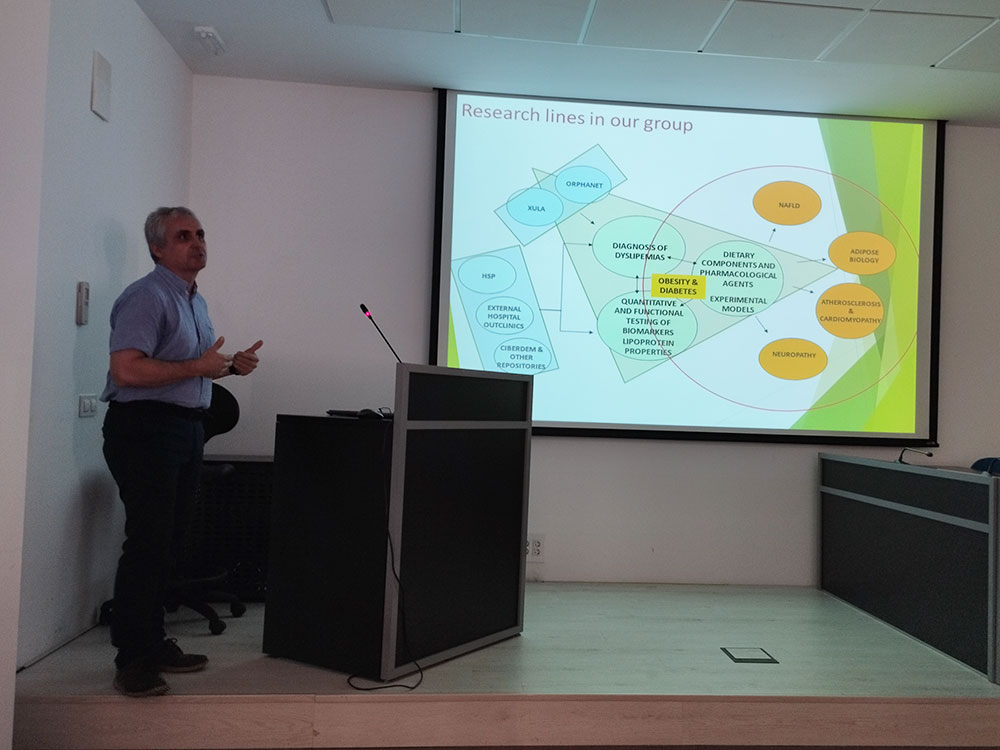 Dr. Julve at IMIB, Murcia (Spain).