IMIB Seminars – Invited International Speaker

Dr. Silvia Melgar, Senior Research Fellow and Funded Investigator at APC Microbiome Ireland-University College Cork (Ireland) visited the Obesity and Metabolism lab at IMIB and explained her exciting projects related to the impact of diet and dietary emulsifiers on the microbiota and on epithelial cell responses and their relevance to intestinal inflammatory conditions such as intestinal infections, inflammatory bowel disease (IBD), colon cancer and metabolic syndrome. Nice to host you in Murcia, Silvia!!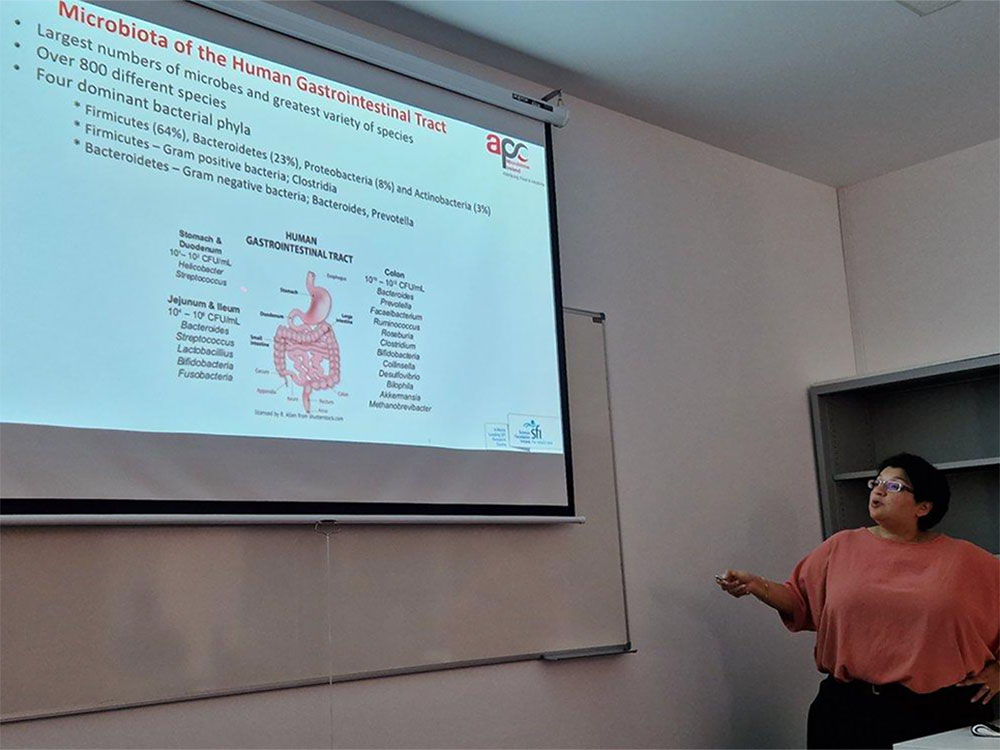 Dr. Melgar at IMIB, Murcia (Spain).